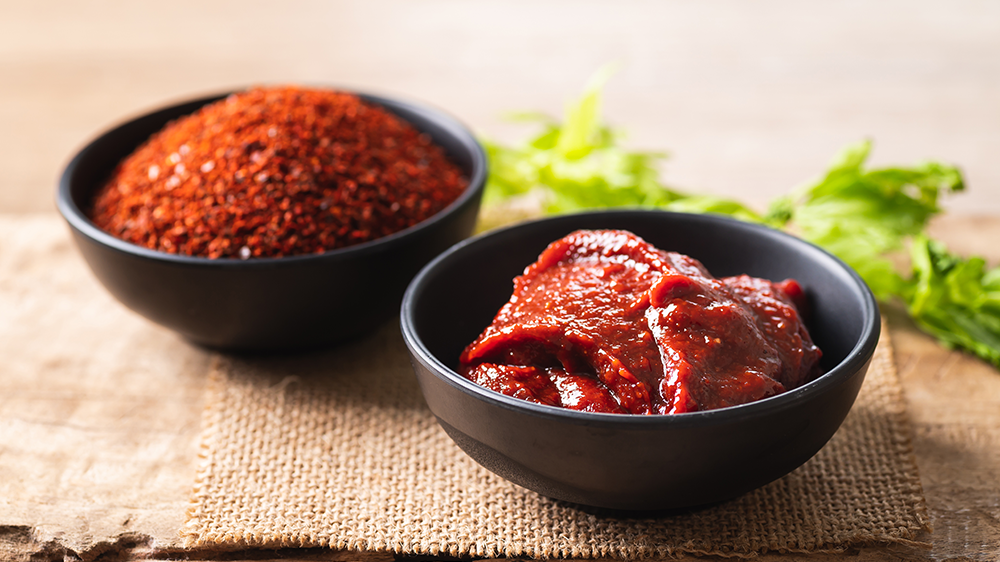 Almost a staple in Korean food is this gooey red paste that packs a little bit of heat and makes the color of everything in its path into a summer crimson sky. Yes we are talking about gochujang. This Korean paste goes with almost anything savory (if you're really stuck for ideas just add it to rice) and its unique flavor and not overly spicy bite makes knowing a few simple recipes worthwhile.
I have made a chicken casserole called 닭볶음탕 Dakbokkeumtang that can be very simple and the addition of Gochujang make the flavors of the chicken very yummy.
Here's how:
1 whole chicken chopped into smaller pieces _bone in)
2 medium sized potatoes
2 medium sized carrots
¼ pack of glass noodles – fensi pre soaked in water
Salt and pepper
Two big dolops of gochujang
Put the chicken into a large pot of hot water and simmer for 4 minutes until the outer layer of chicken is lightly boiled off. Drainwater and clean pot.
Wash and peel the vegetables and cut carrots and potatoes into thick half moon shapes, chop the cabbage into similar size pieces and put into the large pot and add 2 cups of water. Place the chicken pieces on top and add the pre soaked noodles, salt and pepper and gochujang.
Cover and turn the heat to medium high for 15 minutes stirring occasionally to mix everything together.
When the potatoes and carrots are soft, remove from heat and serve onto a large dish right away. Add chopped green onions and sesame seeds to garnish.
Serve with a crisp garden salad in spring or rice in the fall.